The BEST Way to Protect Yourself from Corrupt Officials is to Know Your Rights
Here is a roadmap I wish was available when I started my own journey in legal research. It would have saved me years of frustration and prevented me from being scammed out of thousands by online scalawags.
I made it my mission to build awareness about the importance of knowing your rights as a better alternative to hiring an attorney. When you are educated about your rights, no one can ever take it away from you. It is a treasure that will last for a lifetime to protect you and your loved ones from becoming a target of corrupt officials who prey on people who don't know their rights.
The good news is that a whopping 85% of people who manage their own cases — WINS without hiring an attorney! And now you have the roadmap to success!
Follow the roadmap and you'll have more legal knowledge than a roomful of judges with 30 years of experience!
Step 1: Start your journey into legal research by enrolling in the course Know Your Rights.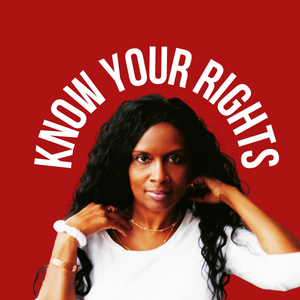 Review for Know Your Rights:
"Extremely impressed with this course. answered some of the questions. thank you so much for this information" – Keith H.
Step 2: Get a copy of my book Clear Her Name
Review for Clear Her Name:
"This book is extremely powerful. I have mine and read it this weekend. So grateful for you."  – Chilly C.
Step 3: Enroll in the Diplomatic Immunity Secrets Course
Review for Diplomatic Immunity Secrets:
"The status correction course is clearly head and shoulders above all the classes that I have ever taken on this subject matter. We are very blessed to have the ability to take a course that is so powerful and clear and on point. We have no excuses." – Anthony S.
Here what my students hear after they enroll in Diplomatic Immunity Secrets:
"The court clerk ask if I was an attorney."
"The judge asked if he could call his judge friend from the courtroom next door."
"The attorney called me and asked who was helping me with my case."