SOCIAL JUSTICE ACTIVIST VOW TO RETURN TRUTH TO THE JUSTICE SYSTEM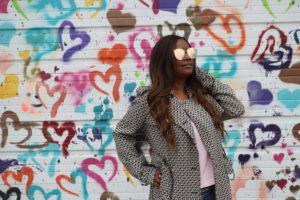 I began doing legal research when my daughter was railroaded in court with lies. I started sharing what I learned and the next thing I knew people began asking for help. The need is great so I could hardly keep up. I wanted to help everyone which is not humanly possible. That's when I began creating online courses out of necessity. The courses I offer are courses that I wish were available when I began doing legal research.  
All of my courses will save you at least $10,000 in legal fees and save 10 years of legal research.  You can find a complete list of the free courses and premium courses by visiting aneliasutton.com and missionpossibleuniversity.com
A free way you can help is by simply following me on social media and sharing my content! When I have a big platform I promise to make the wrongdoers scatter like roaches at the mere mention of my name! I know what they fear most is the truth being exposed in public and they hate being held accountable.
Please do your part to help take justice back to truth by hitting the Follow, Like, Save and Share Buttons on all of my videos on social media. It is quite literally how we're going to make change happen.